A survey on more than 3,000 adolescents from schools in Paris, France.
This is good news! The increased popularity of e-cigs among youth participated in a important decrease of tobacco use between 2011 and 2014.
Among 12-15, smoking decreased from 20.2% in 2011 to 11.1% in 2014.
Among 16-19, smoking decreased from 42.9% in 2011 to 33.5% in 2014.
The figure below represents the evolution in 16-19 years old between 2001 and 2014. Globally, the number of non-smokers has increased, and the number of exclusive tobacco smokers was substantially reduced (from 42.9% to 22.3%).
No doubt that e-cigs have changed the way adolescents see tobacco use. Not as cool as it used to be. We need to follow up the trends over the years, but this is certainly not showing any gateway effect into smoking.
Link to the press release (in French) :
http://www.leparisien.fr/societe/etude-les-ados-moins-accros-au-tabac-16-05-2014-3845399.php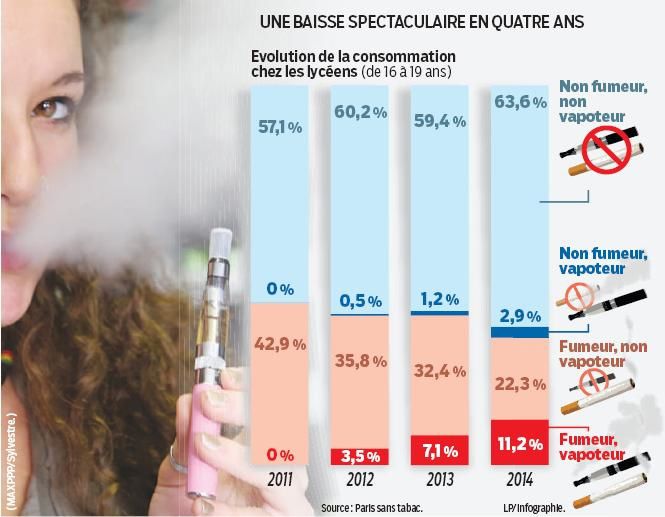 And below is a more detailed figure showing separately 12-15 and 16-19, including dual users (tobacco cigarettes + e-cigarettes).